Newest, beautiful, single women now added for week of Wednesday, 7 June, 2023 - Tuesday, 13 June, 2023
Your opportunities here are truly worldwide. Explore our site deeply to see how you can realize that!
Costa Rica Women Tours
Welcome to Costa Rica Women! A prestigious dating site that is known for helping foreign men from all around the world meet the gorgeous women of Costa Rica. Our high-quality services and convenient factors are beloved by clients and have made us one of the best matchmakers online. Our 20 years of experience is a testament to our hard work and dedication to helping men and women find the right one for them.
Since you are here, take this time to learn more about our singles vacation. Being considered one of the best dating sites is something we don't take lightly, and we make sure that our singles vacation will provide our clients the best time of their lives. The main goal of this is to, of course, help you find your bride-to-be. As a cherry on top of the icing, a professional matchmaker will be present on-site to help assist you in meeting her.
The women of Costa Rica are fierce, passionate, intelligent, and extremely gorgeous. To miss out on these tours is definitely a mistake you do not want to make. You'll have the chance to meet hundreds of them! Just in case the woman you want to interact with isn't that fluent in English, a professional translator will help navigate your conversations. How's that for convenience?
Meet these women on one of these tours. Be sure to check out the schedules first!
View Some Of Our Sucess Stories...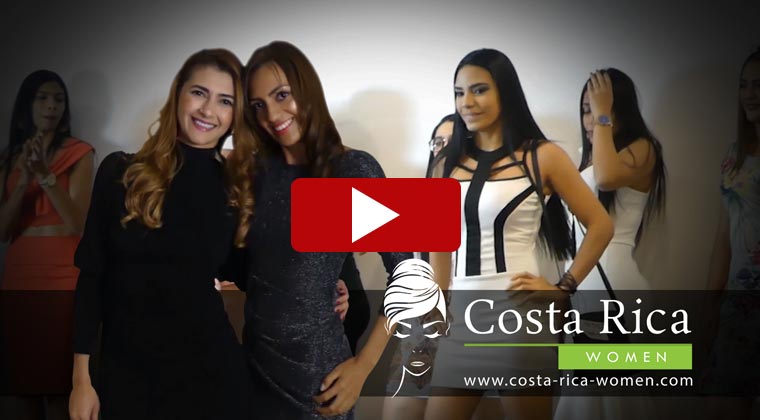 View More Videos
About Our Service
International dating is not a rare occurrence anymore. And thanks to the power of technology, finding a foreign partner has been made easier. Today, with just a few clicks of your fingers, you can actually meet someone who lives thousands of miles away from you.
International dating is something you can achieve in Costa Rica Women. Our singles vacation are a great way to do just that. These events are made to help men and women meet and fall in love. Our clients who joined this 7-day to 14-day experience have loved the tours and actually found someone they eventually married. Below are the details of these tours:
Costa Rica Women Tour Includes
Two Fully Catered Socials
One night of a fun-filled social is not enough for us, and we know that's not enough for you. That is why you get to do this twice! Wine and dine with the amazing, gorgeousCosta Rica women for two nights so you can really pick your chances.
Accommodations
Booking a hotel can be a hassle. We know that. That is why we will do that for you instead. You will be staying at one of the finest hotels Costa Rica has to offer.
Personal Introductions
We know interacting with attractive and intelligent women for the first time can be nerve-wracking. Which is why we are conducting these personal introductions in one of the best places in Costa Rica to help set the mood. In order for you to really find the woman who is perfect for you, we are encouraging you to interact with more than one woman.
Airport Pickup
To make your tour even more convenient, you will no longer have to worry about taxi or Uber rides from the airport to the hotel. We will pick you up ourselves.
Breakfast Daily
Get the chance to try out the best dishes of Costa Rica every single morning! This singles vacation will be one of the best vacations you'll ever have.
City Tour
Another opportunity these tours will give is to help you get to know the city better. If you are to eventually marry a Costa Rica woman, it helps that you know enough about her country. In these city tours, you can do just that.
24-Hour Hospitality
Our employees will be at your service at any time of the day should you need anything at all. We're making sure that your stay is at its optimum level of comfort.
Interpreting Services
In the case of language barriers, a professional translator will also be present on-site to help break that down. You will be able to interact with these women worry-free.
Those are the details that make our singles vacation the best there is. The Costa Rica women are waiting for the right man. That man can be you. So you what are you waiting for? Sign up today, join one of these social tours, and finally meet your bride-to-be. The future awaits!
Newest, beautiful, single women now added for week of Wednesday, 7 June, 2023 - Tuesday, 13 June, 2023
Your opportunities here are truly worldwide. Explore our site deeply to see how you can realize that!