Newest, beautiful, single women now added for week of Wednesday, 7 June, 2023 - Tuesday, 13 June, 2023
Your opportunities here are truly worldwide. Explore our site deeply to see how you can realize that!
The Culture in Costa Rica | The Vibrant Culture of the Happiest Country in the World
The culture of Costa Rica is heavily influenced by their Spanish colonizers in the past. The Spanish have greatly left a print on the country's history and cultural heritage the Costa Ricans still adhere today. Other parts of Costa Rica such as Limon and Cordillera de Talamanca have other cultural influences mostly from the Jamaican immigrants and native indigenous people in the region.
The country is most known for its incredible biodiversity, freedom and equality, education, and history of democracy. Costa Rica is known to have a democratic government and a stable one, too. Not only that, the country doesn't even have a national army. It was abolished in 1948 after the victory of the civil war that year.
Costa Rica still maintains Police Guard Forces to ensure public safety and ordinance. This has turned the population of the country into happy citizens and helped maintained a well-preserved ecology.
The locals absolutely love freedom and take pride in their culture, education and heritage.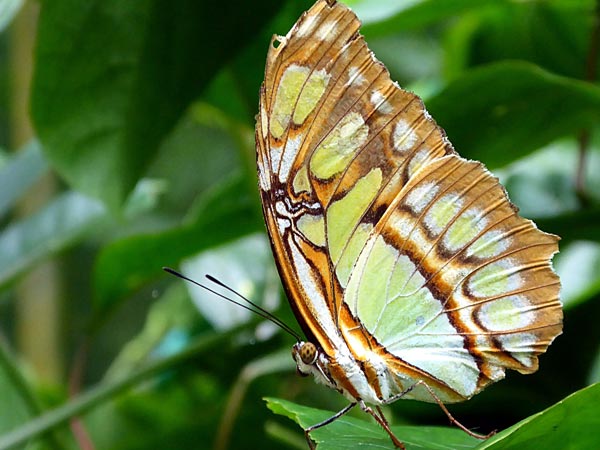 One of the most eco-diverse countries in the world is definitely Costa Rica with its rich flora and fauna population. There are over 34,000 species of insects in Costa Rica and over 20,000 species of spiders. But when it comes to butterflies, the country holds more than ten percent of its species of than anywhere else on Earth. Therefore, you may notice that Costa Rica has over 25 percent of its land as protected areas which are either national parks or wildlife reserves.
When it comes to music and the arts, Costa Rica has flourished much in this area. The country's culture itself reflects its racial diversity over the years and have developed along with the many influences Costa Rica holds. Many know the country is considered as a melting pot where Mesoamerican and South American native cultures mix.
Costa Rican music is diverse which comprises of many different groups. Music is an important aspect of most Latin American cultures, so it comes as to no surprise that Costa Rica shares the passion for it as well. Their music is a mixture of many different cultures around the world so the most popular Costa Rican genres you may hear include:
Salsa
Calypso
Merengue
Tex-Mex
Cumbia
Soca
Pop
American rock and roll
British rock and roll
Disco
So, if you happen to visit Costa Rica and enjoy the pleasures you find there, be prepared to listen and move to the beat of these sounds. Aside from music, Costa Ricans also have a very deep-rooted dance culture that stems back long ago. Dance is a part of every Costa Ricans life and Salsa is the most common dance there. Their passion for the arts is obvious from the grins they put on when they step on the dancefloor, when music blasts through speakers, and when Costa Ricans get together for the theatrical arts.
You can find many local theaters around where you can take part and enjoy the music and dance. Not only that, you can also walk through and breathe the Photography and painting artworks Costa Rica has to offer at their museums which hold some pre-Columbian artifacts dating from 12,000 years ago.
"Pura Vida" or "Pure Life" is the country's motto and phrase that personifies the very essence of Costa Rican living. Their love for life makes Costa Rica a place worth celebrating the gift of life. Sharing smiles and laughter with the locals are sure factors that gives the country of Costa Rica a worthy spot on your itinerary.
enjoy yourself to the fullest and abide by their motto "Pura Vida." It'll surely be an experience you will never forget.
Interesting Facts About Costa Rica
Costa Rica has about 200 volcanoes, some of it still active.
Costa has approximately 5 percent of the entire world's biodiversity.
Historically known Christopher Columbus first visited Costa Rica in 1502.
Costa Rica hasn't had a national army since 1948.
Costa Rica is regarded as having the most stable and most democratic government in Central America.
The motto of Costa Rica is "Pura Vida" which means "pure life."
Costa Rican wives still use their maiden names for life, but the children use their father's last name as commonly practiced in other countries such as the U.S or Canada.
Costa Rica adheres to Roman Catholicism, in keeping with its Spanish heritage from their previous colonizers. The country still guarantees freedom of religion, though.
Costa Rica's lingua franca is Spanish and the official language of government.
Costa Rica has a literacy rate of 97.8 percent which is one of the highest in the world.
Newest, beautiful, single women now added for week of Wednesday, 7 June, 2023 - Tuesday, 13 June, 2023
Your opportunities here are truly worldwide. Explore our site deeply to see how you can realize that!